Transatlantic Ragtime Romp
with  The Matt Tolentino Orchestra
Step into the decades of 1900 to 1920 for an incredible seven nights at sea!
May 26 - June 2 2023 - 7 nights aboard the beautiful RMS Queen Mary 2. Click on the artwork above for all the details. Private cocktail party, private parties with the orchestra, and much much more. Click the link below to meet the band and learn more about the cruise. 
Greetings and salutations! You have reached the online home of Matt Tolentino - musician, band leader, arranger, preservationist, and purveyor of all things historic. Enjoy photos, videos, links, and recordings of Matt's music.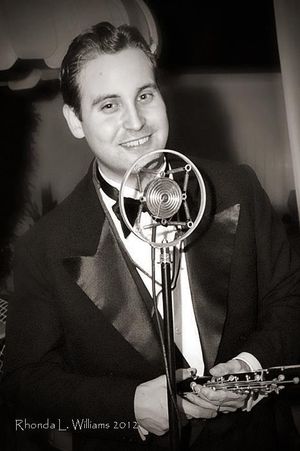 Matt Tolentino is dedicated to preserving ragtime, traditional jazz, and early swing. He is the leader of The Matt Tolentino Band, The Singapore Slingers, The New Liberty Dance Orchestra, and The Royal Klobasneks, a traditional "old time" polka band. All of the music is authentic, upbeat, and fun. 

Welcome to MattTolentino.com.... Enjoy!