"The city's coolest, quirkiest retro jazz group!"  The Dallas Observer
The Singapore Slingers is Matt Tolentino's flagship ensemble, and the group has been under his direction since late 2007. Based in Dallas, Texas orchestra is a leading source for pre-swing American dance music, nationally recognized for their authenticity. The Slingers boast 18 members, and the arrangements, attire, and even many of the instruments, are period accurate. 

The Slingers are a true orchestra, complete with a string section, with a repertoire hundreds of tunes deep, featuring spanning ragtime to the roots of swing, with the biggest emphasis on the 1920s and 1930s. This music is not a museum piece, but a live, breathing testament to America's treasured musical past. The orchestra takes great delight in performing for their audiences, and they hope to play for you sometime - at a dance, a concert, or perhaps your very own affair!
Upcoming Shows
American Airlines Veterans' Celebration, December 2nd, 2021 7:00 pm
American Airlines honors WWII veterans with a special dinner and show, as the Singapore Slingers shift ahead a few years to play the great hits of the big band era. This event is private. 
Private Party, December 2nd, 2021 6:00 pm
The Singapore Slingers are playing a private party this evening
Private Party, December 7th, 2021 6:00 pm
The Singapore Slingers are playing a private party this evening.
Candlelight - Dallas Heritage Village, December 10th, 2021 6:00 pm
Dallas Heritage Village celebrates their annual Candlelight event and fundraiser with carolers, food trucks, crafts for kids, and much more.
The Singapore Slingers (9-piece) will entertain you on the Main Street stage from 6:30 to 8:30 pm
1515 S. Harwood St., Dallas, TX 75215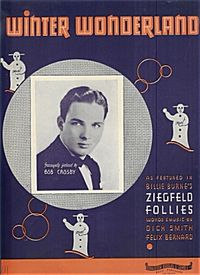 Christmas Concert, December 8th, 2021 6:00 pm
The Pocket Sandwich Theatre
The Singapore Slingers are bringing their annual Christmas concert to the Pocket Sandwich Theatre for the last time - the Theatre is relocating after 32 years at the Mockingbird Ln. location - don't miss this fun and bittersweet holiday show. Full menu plus beer and wine available.
Admission is $25 for adults, $18 for children 12 and under. 
5400 E. Mockingbird Ln., Dallas, TX 75206
December 31st, 2021 8:00 pm
New Years Eve - The Kessler Theater
Ring in the new year right with the Singapore Slingers
The Kessler is playing host once again to the grandest New Years Eve show and dance in town. 
Tickets start at just $35! The best NYE deal in town - all admission includes dessert and champagne toast.
The Kessler features a full bar, kitchen, plus copious free parking.
Kristy Kruger and her all-star band will start the festivities, then orchestra takes the stage.
1230 W. Davis St., Dallas, TX 75208
Dallas Knife and Fork Club, March 16th, 2022 7:00 pm
The Singapore Slingers have the honor of playing for this distinguished dinner group tonight.